PASSOVER 2003
THE SECOND SEDER
Nancy invited us all for the second seder, the first time in 45 years that the Ingalls have been all together at a Seder. She had 23 people, and, as is always the case with Nancy, did it with apparent ease and grace. People streamed in from all over New York and New Jersey.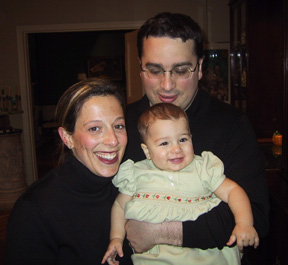 ..
..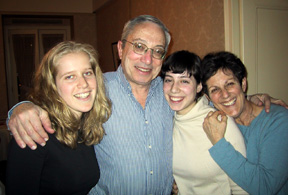 ..
Nancy began with a Passover message from John Ruskay, the head of the New York UJA. To make introductions, I led the group in "The Hello Song" from Josie's music class. Joel courageously chanted the kiddush.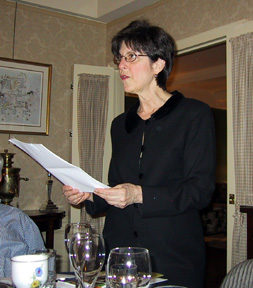 ..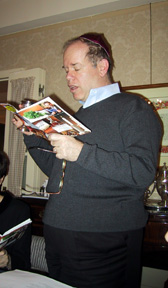 Carol then divided us into teams for a round of a game she created, "Passover Jewpardy." The game was meant to be an entertaining educational device, but it degenerated into a cutthroat competitive battle, marked by cries of "Not fair!! I rang first!! You didn't phrase the answer in the form of a question!!"
Dinner was superb: nicely doctored gefilte fish, boiled eggs, a divine brisket, turkey, tzimmes, beets, stuffing. Ruth Scheer's Maroccan fig haroset was a big hit. For dessert, the traditional sponge cake and a not-so-traditional but divine fudgy chocolate torte. And now some photos of Josie, who captivated everyone with her song and dance to "The Monster Song."
We finished with songs. As it is said in the Mishnah, "He who has not heard Joel Hirschtritt leading Had Gadya has not fulfilled the obligation of the Passover seder."
..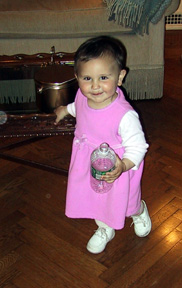 ..