NEW YORK CITY
OCTOBER 5,6, 2002
NEAL'S BIRTHDAY PARTY
We woke up in the hovel, had a bagel from Lenny's (my two sons), and read the Times. Then we drove over to Guastavino's, a wonderful hidden treasure, built into the bottom of the Queensboro Bridge on East 61st Street. It is a great restaurant, reminiscent of The Metronome, where the reception following the Brit Ahava was held, with arched tiled ceilings and lots of space. Andy had planned a surprise party for Neal's 40th, and Neal looked suitably surprised when he walked in.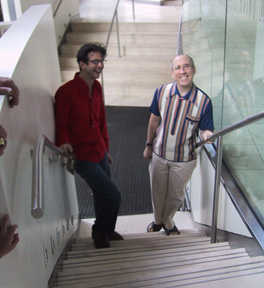 All our East Coast immediate families were there:
..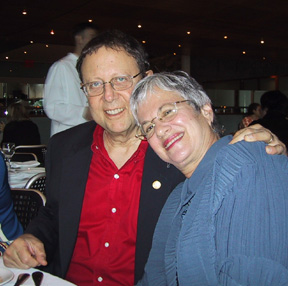 ..
We had a wonderful brunch together. We are all so happy and comfortable to be with each other and to share our moments of joy.
..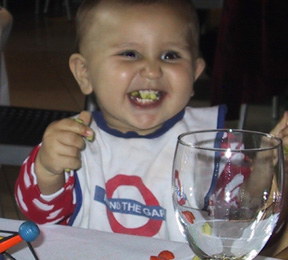 ..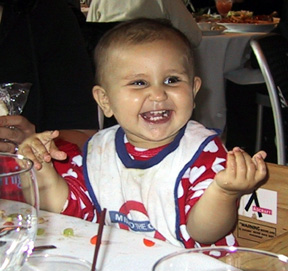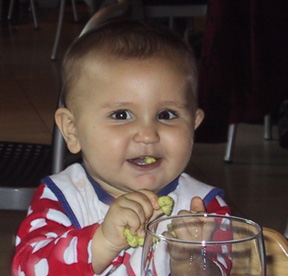 ..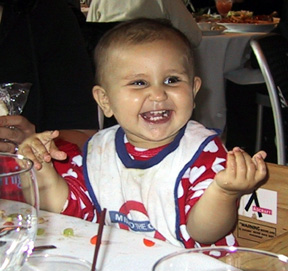 Marjorie says I can't take my eyes off Josie. So, who could?
Happy Birthday Neal!