NEW YORK CITY
DECEMBER 22-23, 2001
We drove into New York on Saturday morning. We stopped at the Ingall-Steuers for lunch. We went out for lunch at Ike's, a neighborhood bar with Josie in the stroller. Look at her! Is that a precious little New Yorker, or what?
Then we went back to their apartment to gaze, like dumb fools in love at the many faces of this child: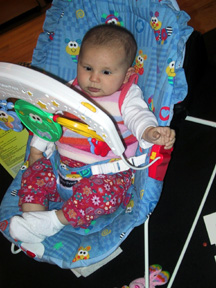 She has learned how to use her hands, and is amazed and delighted at her new found sense of power.
..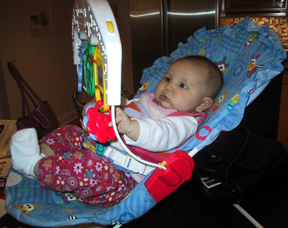 When she sees the baby in the mirror of her toy rack, she is amazed!
..
Mostly, she's a long alimentary canal. She eats voraciously and farts and shits with gusto. She comes by it honestly.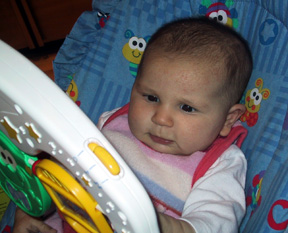 Feeling the urge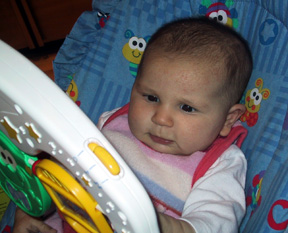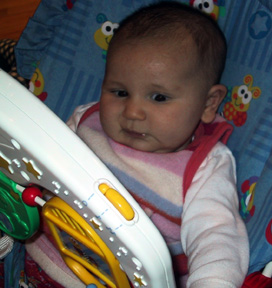 Here it comes!
Ugghh!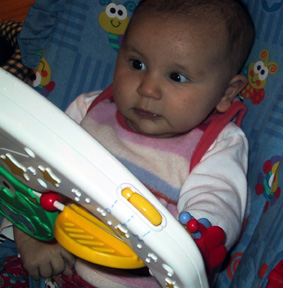 Relief begins
Yes!


Ahh!
Ahhh!


Success!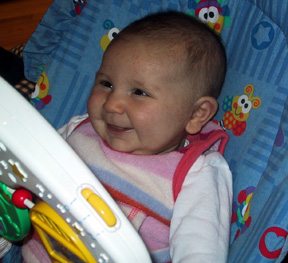 .
On to Wedding of Mitch Malkus & Caryn Bunder