KEILA & TOM'S WEDDING
MARTHA'S VINEYARD
NOVEMBER 2, 2002
It was a gathering. People funneled into Martha's Vineyard from across the country by plane, by train, by boat, by bus, by car. Misha flew into Providence from San José Thursday night, but we missed each other when I went to get her at the airport, so Andy and Neal, with Carol in the back seat, picked her up on their way in from New York. Friday morning, Bess took Andy and Neal out for Breakfast at the Creamery, while Michael, Sandy, and Josh flew in from Baltimore, having driven there from Charlotesville. Josh's girlfriend, Sarah, missed her flight to Boston, and had to come in later. The Ingall-Steuers drove in from New York City directly to Woods Hole and took their car across on the ferry. We in Providence formed a caravan and drove to Woods Hole, parked, and took the ferry across.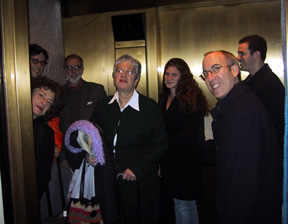 In the elevator, going down
The short ride across was marked by surprisingly large swells.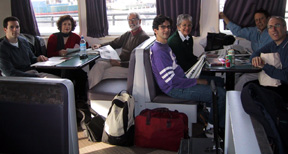 At Vineyard Haven, there was Abie, who jammed us into a rented minivan (it was straight out of Barnum & Bailey) and drove us to the Harbor View Hotel in Edgartown, which was Wedding Central.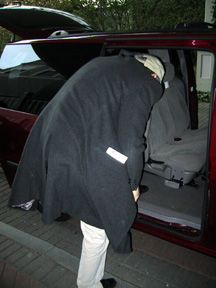 Whose ass is this?...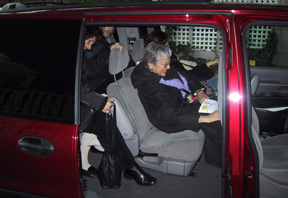 It is a wonderful hotel at the very tip of Edgartown, looking across a lighthouse to Chappaquiddick.
We gathered informally in the bar (drinking is a critical ritual in Edgartown throughout the year, but an absolute necessity during the winter, and it was brisk throughout the weekend--both the weather and the drinking). Michael K. led the charge to the bar and bought for everyone in sight.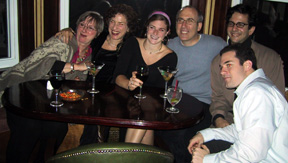 ..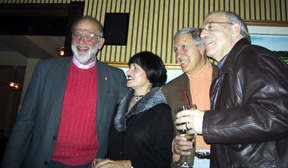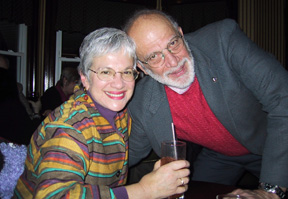 ..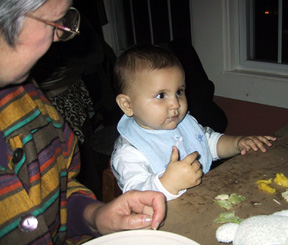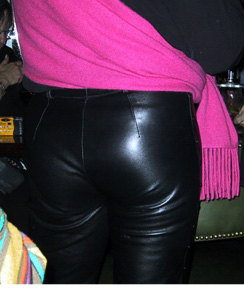 Whose ass is this?...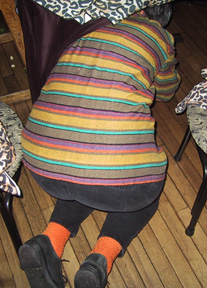 Whose ass is this?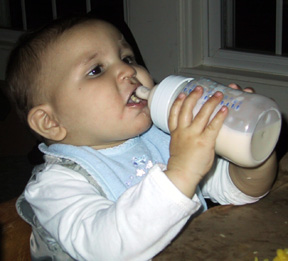 ..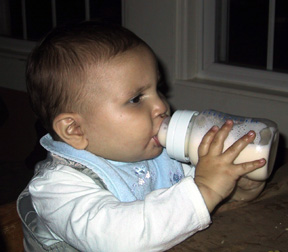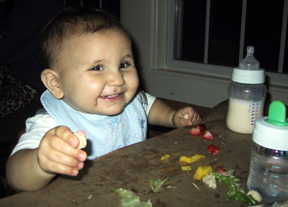 ..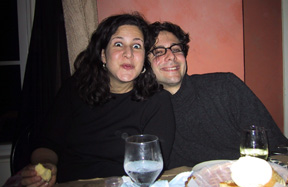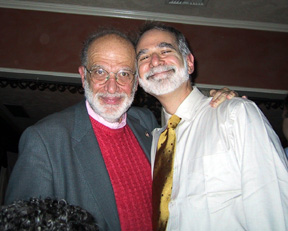 ..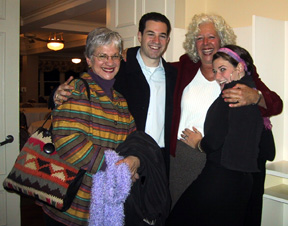 ..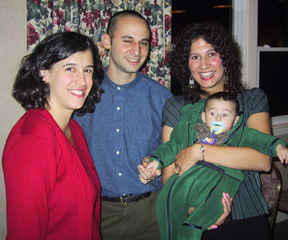 At the Friday night Kiddush, Rabbi Steve led us in Kabbalat Shabbat. Uncle Michael recited the Kiddush (as Cantor Lew smiled down proudly), and Carol made the Motzi.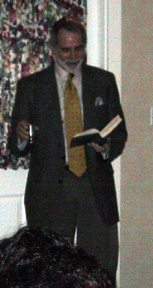 ..
Then we all cabbed to Lola's, a great restaurant on the Oak Bluffs-Edgartown road, where we had a swordfish dinner that was absolutely delicious. And more to drink. An evening of roasts and toasts followed, featuring a skit by siblings and friends, featuring a stupendous video that was crafted, filmed and edited by Joanne --warm-hearted and very, very funny.