JOSIE & MARJORIE IN NEWPORT
AUGUST, 2003
SATURDAY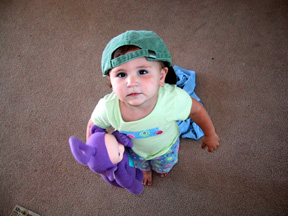 Saturday morning, we let Marjorie sleep late, and Josie entertained us. She reads by herself, or asks you to read to her. She still loves to color with you: "Make a big angry kitty!" She chased the seagulls and geese and threw rocks into the water. Then we went over to a nearby playground, where she found a friend and rode to her heart's delight.
..
The Page children came over, and everyone drew with chalk on the sidewalk. Josie can spell her own name now. She has a special affinity for Daniel Page, who is a very good-natured kid, and they love to jump on the bed like a trampoline.
..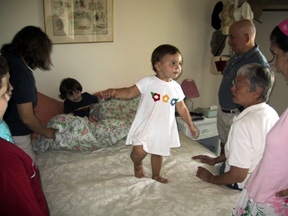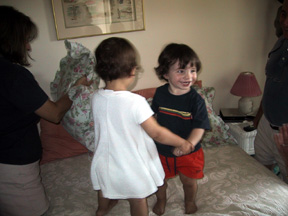 Then we went over to Aquidneck Lobster Pound to buy a huge chunk of swordfish, sliced right off the just-caught fish. Josie gaped into the pools of lobsters. The lobster man pulled out a five-pounder and let her pet it (it's claws were closed with rubber bands), and then he gave her her very own mussel.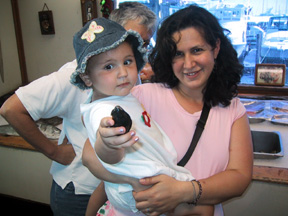 We went home and put the fish in the refrigerator and drove off for one more end-of-the-day at the beach. We grilled the fish and got another good night's sleep.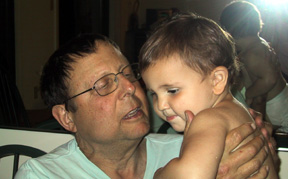 ..